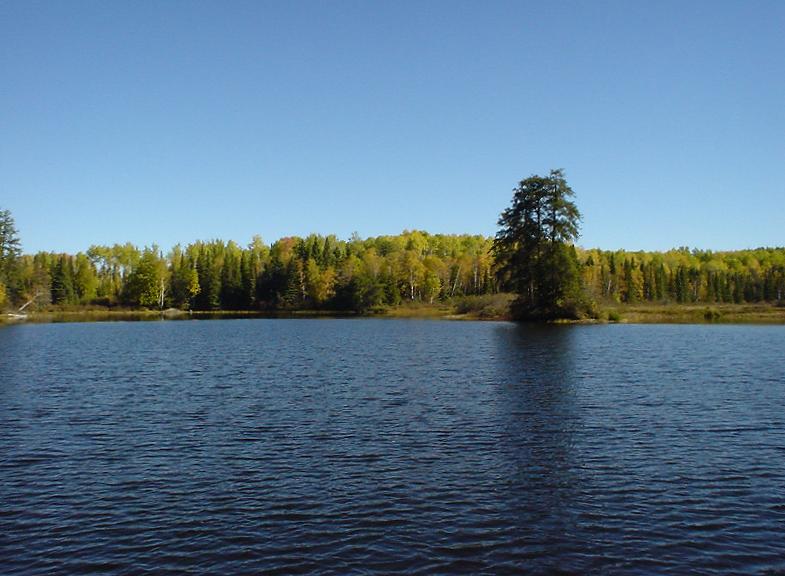 Looking north. You are where the creek from Stevenson Lake comes in on your right. You will recognize the little island with the tall trees.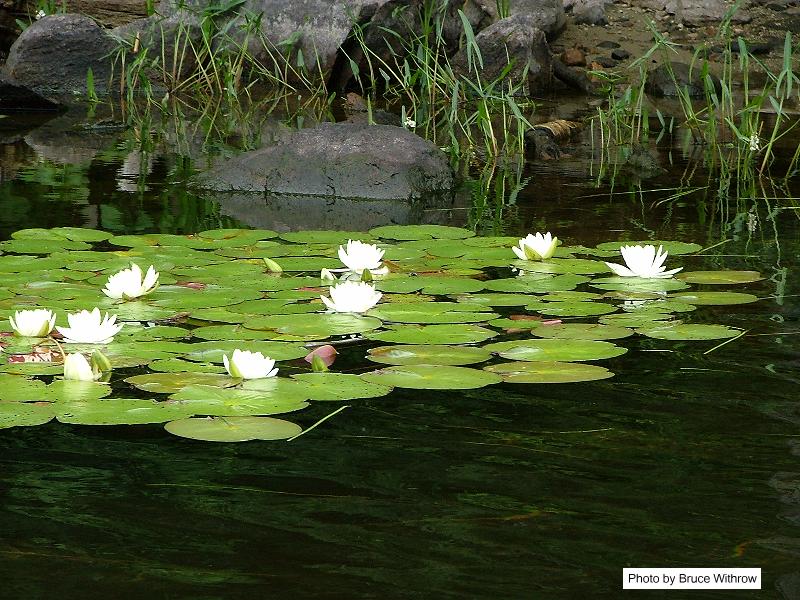 In July, the entrance to the creek is ablaze with white water lilies.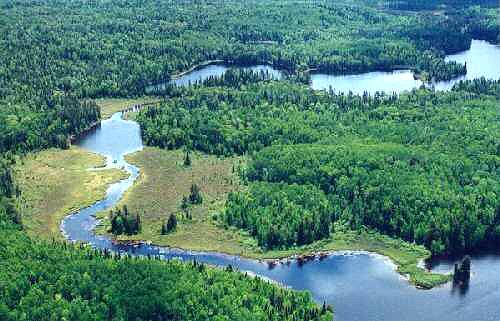 A view of Stevenson Creek. You are looking east. Note the little island to the right of the creek's entrance.